Sandringham Shopping and more
by Dan Pendo
(Sandringham)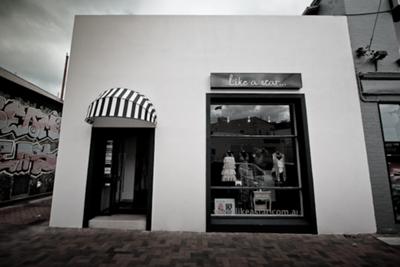 Sandringham shopping
Sandringham is an attractive classy bayside suburb16 km south-east of Melbourne CBD. It began as one of the early estates in the mid 1800s.

It is popular for beachgoers. You can go on an attractive coast walk along the beach. It also has a quaint village atmosphere with upmarket restaurants and gourmet dining options, as well as a selection of cafes, restaurants and take-away shops.

Sandringham has a Yacht Club – Melbourne's premier sailing club that is host to a number of Sydney Hobart yacht race winners. It offers a sailing program and year round social events and dining.

In Sandringham you find elegant old buildings and prestigious properties along the Beach Road and in the many tree lined streets, making Sandringham one of Melbourne's most expensive suburbs.

It is a place to eat, holiday, retire - and shop with a good range of high end shops providing great shopping or even a complete style makeover.


New Mens store
A new Mens wear division of Like a star in Sandringham has just opened. My wife has been shopping there since it opened womenswear last year and they just opened mens 2 weeks ago. Very refershing with a good mix of labels. Pretty affordable for the quality of labels they have. Robins jeans, Earnest sewn shirts from New York for under $150. Pretty reasonable and great to see something different and not available around Bayside.
Super excited and very comfy in my new Jimmy Tavenitti Jeans....and my hoodie from Elvis Jesus...
Cheers Bayside dude...