Melbourne Radio Stations - Independent Radio Culture
Melbourne Radio stations are known for their originality and how they contribute to the community.
The radio is constantly on in my house, whether it's soulful funk, Bollywood sounds or quirky talkback, it never ceases to bore me.
The reason this is so, is because Melbourne has such a diverse and creative radio culture.
I don't really want to talk about the generic, commercial stations that tend to play the same boring songs five times a day. I am going to tell you about the real Melbourne stations and their volunteers who put time into producing the ultimate listening experience, with no repeats!
No matter what genre you're into, I can safely say that you will find it on one of the many Melbourne radio stations: Metal, funk, rock, jazz, soul, world, bollywood, indie, hip-hop, dance, trance, techno, electronic, fusion… and maybe even all those combined.
While the main interest in radio is music, interesting talkback shows discuss anything from politics to the arts. These shows provide an educated insight into issues regarding our local and international communities, and also some entertainment.
Within Melbourne's rapidly increasing arts and music scene, the quality of Melbourne radio stations is outstanding. It is at a professional standard and keeps you up-to-date on live music in Melbourne: Gig guides, art reviews, movie reviews, book reviews and any type of social medias - all to entice the listener to learn more.
Some of the best stations offer you diverse genres, live music and witty presenters who give you insider guides on the healthy music scene Melbourne has to offer. The following are regarded as the best - by me at least!
PBS 106.7 FM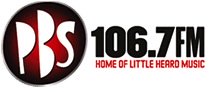 Located in the heart of Collingwood, the PBS studios are almost like a big friendly home away from home. The staff are some of the nicest and most laid back people I've met, and all they want to do is provide diverse and interesting music to the listeners.
Since 1979, PBS FM has provided a nurturing and supportive ground for independent musicians throughout Melbourne - from Metal to Jazz, to country to soul. Over 80 diverse shows spin their records 24 hours a day, 7 days a week.The music is not selected by a computer, but by musically and emotionally conscious music-heads on a volunteer basis. Now that is commitment!
The most important aspect of Melbourne radio stations like this one is that they are non-for profit organisations. They are funded by memberships and do not receive government funding - yet they manage to provide far better music than the commercial ones.
PBS 106.7 FM is the most supportive ground for an independent artist to break into the music scene. Every now and then you'll be lucky to hear a live to air session where a live band plays their material.
Personal favourites:
The Breakdown Fridays 3 -5pm
Boss Action Sundays 1 -3pm
Soulgroove '66 Saturdays 3 – 5pm
Stonelove Fridays 5 – 8pm
3RRR 102.7 FMM
Three RRR, like PBS FM, is the other community radio station that supports live and local music in Melbourne. Located at the end of the 96 tram in Brunswick West, or on your radio dial, RRR is in the right place to promote and support independent music in Melbourne.
Since its opening in 1976, RRR has supported a diverse and unique music culture across its 60+ shows, ranging from R&B and electro to jazz, hip hop, country and metal.
Along with PBS, RRR is a strong supporter in the local music scene. Bands are able to advertise gigs, play live to air shows and take interviews, aiding to their fame in the future.
What I love about these stations is the fact that all the music is chosen by hand. It is carefully selected with a keen knowledge towards its genre, and executed with fine taste. Some shows even play only 7" records… None of that CD bullshit!
RRR is also a completely non-for profit organization, not gaining any funding from the government, with the only money coming from its listeners. The presenters take valuable time out of their weeks to volunteer a few hours towards giving Melbourne blissful radio.
Personal favorites:
Get Down 12 – 2pm Thursdays
Lime Champions 7 – 8pm Mondays
Stylin' 12 – 2pm Fridays
Triple J 107.5 FM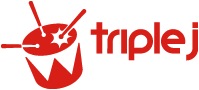 Triple J is affiliated with ABC, and I guess you could call it a more 'mainstream' station in terms of its shows. Triple J began its popular journey in 1974 under the name of 'Double Jay'. Then, it was a station for the 'youth network' for Australia and Melbourne, but slowly progressed into what it is today.
Today, Triple J attracts an average age of 25 with its alternative music such as local aussie music, hip hop, indie, rock, dance, and more.
Triple J is a huge supporter of independent music, and artists that need that little bit more exposure. Together with their various shows and competitions such as 'Triple J Unearthed', these guys have pushed the future musicians into the light, and offered them opportunities of a lifetime.
Melbourne, a big city with over 96 nationalities, is a very multicultural place. To support this we have an extensive range of community radio stations to suit the need of anyone. Be it music, art, film, slapstick talkback or storytelling; check out some of the stations.
3CR Community Radio
3CR broadcasts on AM855. It has been Melbourne's community radio station voice of dissent since 1976, and continues strong with over 120 radio programs every week.
Many of its broadcasters are community activists, presenting alternative current affairs and news. It is one of the Melbourne radio stations actively promoting Aboriginal rights, women's rights and human rights.
Other Interesting Melbourne Radio Stations
3MBS (fine & classical music, especially of Melbourne musicians & composers) – 103.5 FM
Radio 3ZZZ (ethnic community station, 70 community languages) – 92.3 FM
3KND (Melbourne Indigenous communities) – 1503 AM
Light FM (Melbourne Christian community) – 89.9FM
Syn FM (Melbourne Youth community) – 90.7FM
Joy Melbourne (Gay & Lesbian community) – 94.9 FM
Vision Australia (broadcasts to visually impaired people) – 1179 AM
And there are also various local Melbourne radio stations that broadcast into various communities and regions of Melbourne, promoting local events.
By David Thor (The Cactus Channel)
---
---
Do you like this page? Why not pay it forward with a Facebook 'Like' or Google