What's On: Melbourne in August
The days are beginning to get longer, and that excitement for the summer months starts to show and everything feels like its winding down a bit... I like August because its when I've had just enough cold and you can feel the end of the year coming.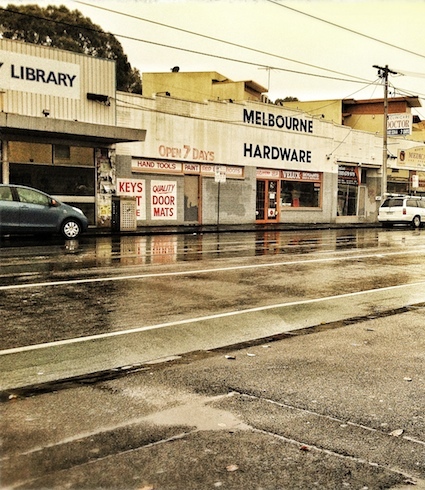 ---
Melbourne International Film Festival (MIFF) - 2-19 August
I personally love great cinema, and most of the great cinema out there is brought to you by festivals like this. Only the best films from around the world make the cut, and none of that bullshit (excuse me) Hollywood entertainment either... this is pure human cinema. Its been running since 1952 and is the most significant screen event in Australia, hosting all sorts of cinema with a strong accent on local film. It runs for most of August, so I definitely know where I'll be spending my pay checks this month.
Watch here
---
Melbourne Writers Festival - 23 August - 2 September
The annual Melbourne Writers Festival has been one of Australia's greatest gatherings in the world of words, and this year, its 26th year, will not be any different. Hosting entertaining discussions, debates, readings, film screenings, interviews, literary banquets, performances, workshops and book launches with some of the greatest literary minds, if you're a bookworm don't miss it.
Read here
---
Melbourne Underground Film Festival (MUFF 13) - 24 August - 2 September
It seems that for every major festival event in Melbourne, there has to be another bohemian equivalent. It's no different for this one. The Melbourne Underground Film Festival is cheeky, arty, original and controversial, and showcases those gems that you couldn't see at MIFF. It's also their lucky 13th festival this year! So head down, unless of course you're superstitious.
---
The Beach Boys in Concert - 31 August (Rod Laver Arena)
I've listened to a lot of Beach Boys of late and really, really like their stuff. I'm a sucker for intelligent composition, and these Boys do it just fine. I have one little concern with it all... I'm not too sure how their live show will be received now that they're old and wrinkly. But just to even share the room (or arena) with them seems like it could be worth it. If you haven't listened to any Beach Boys before, check out the album Pet Sounds. I'm sure you'll like it.
Listen here
---
Melbourne Art Fair - 1-5 August
This fun little event showcases the best of leading contemporary art and is presented by over 80 national and international galleries. It features the paintings, sculptures, photographs, installation and multi media art works of over 900 artists and attracts up to 30,000 visitors. Look here
---
The Evelyn Markets - 4 August - 12-5pm
One of Melbourne's greatest pub venues The Evelyn Hotel hosts its daytime market every now and then, so be sure to get down to find some cheap gems or vintage deals.
351 Brunswick st, Fitzroy.
---
Ceres Craft Market - 4 August - from 9am
We love our vintage/craft markets... that's why there are so many of them on all the time, and all over the place. Check this one out. Ceres is a lovely place to hang out on the Yarra river within all the greenery.
Cnr Roberts & Stewart St, Brunswick East
---
---
Do you like this page? Why not pay it forward with a Facebook 'Like' or Google