What's On: Melbourne in July
Yes the real cold is here now. Last month was just the taster, because July is where it really happens. You tend to forget that Melbourne has its warm days, as all there seems to be is crisp, cold days that have you wishing for a nice warm snuggle with a loved one. But don't fret! Melbourne in July has plenty of things to do for you and your family.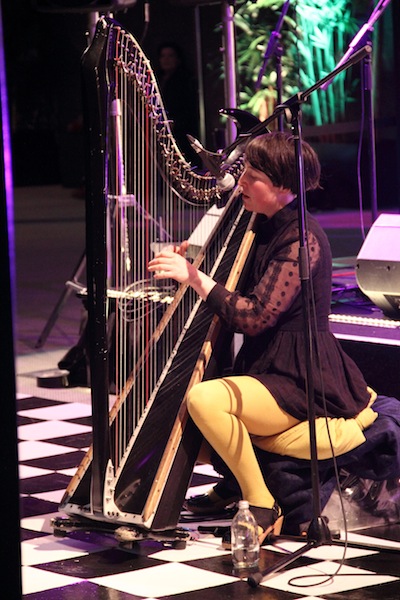 ---
Melbourne Winter Festival – 29th June – 15th July
If you're a winter lover, then you'll be right at home with this cute little festival. I went to it last year and it reminded me of my time in Europe. The food stalls selling warm baked pretzels, german sausages and Spanish roasts complemented by free Lipton Chai Latte… Well the Chai latte wasn't really a part of my European adventures, but it's a nice addition to warm you up. This year is featuring a new exciting program of live music, family and themed events and sensational food. Not to mention an ice skating rink right in the open air! Entry is free 12pm-10pm weekdays and 10am-10pm weekends. Ice skating prices vary…
Make the most of the cold!
---
Winter action at Imax Melbourne – 4th – 19th July
For all you superhero fans out there, get ready for some crazy 3D action this Winter at Imax. Batman and Spiderman (my favourites I must say) are featured these school holidays on the big screen.
The Amazing Spiderman: The IMAX 3D Experience, July 4
Dark Knight Trilogy Event, July 18-19
The Dark Knight Rises: The IMAX Experience, July 19
Get some 3D action!
---
East Ivanhoe Village Food and Music Fest – 5 – 29th July
East Ivanhoe Village is proud to host its first food and music festival this winter in a celebration of great Mediterranean food and music. It is a great family event celebrating the tastes and sounds of Little Italy, Greece, Spain and the Riviera.
Yum!
---
Arab Film Festival – 28th June – 15th July
The Arab Film Festival aims to showcases stories and lives from Arabic-speaking peoples to curious Australians. An important aspect of the festival is to address the misrepresentations that some Australians have about Arabic people by showing their lives and stories. Hosted at Cinema Nova in Carlton.
Watch here
---
Melbourne Cabaret Festival – 12th – 21st July
This annual event celebrates the Cabaret art form across a bunch of well known venues around Melbourne. Now when I think Cabaret, I picture beautiful women flaunting their bodies in a comedic environment, with a bit of german ompa music in the background. Not sure where and why that preconception has formed, but maybe I should go to a show to see what really goes on.
Take a peak
---
Ice Hockey – Australia VS New Zealand – 7-8th July
I've never been to a live Ice Hockey match, but I have heard that they are exhilarating. If you haven't heard, Melbourne has its own massive ice rink that is open 364 days of the year. That's cool. Anyhow, this tournament will clash the two grand final teams of Australia and New Zealand in a fiery battle. There will be impact.
Check it out
---
Melbourne Pizza Festival – 9th July – 12th August
Did I hear that right!? Yes, Melbourne has a pizza festival… I personally love pizza and I must say I respect the person who invented it. It's genius! Your favourite foods baked on top of a nice bit of dough. Beautiful. Anyhow, this festival works by you votingfor your favourite pizza joint.
Eat some of this ingenious food
---
---
Do you like this page? Why not pay it forward with a Facebook 'Like' or Google