What's On: Melbourne in May
May is the last month of Autumn, so make the most of the weather before it gets too cold! It does tend to get pretty cool by the end of the month, but with that is the anticipation of winter and snow! If you're not a winter or snow fan, I apologise. There are plenty of cosy fireplace venues that will keep that smile on your face.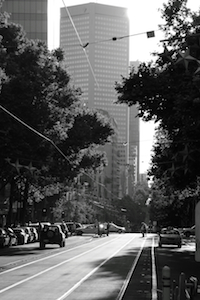 Melbourne Jazz Fringe Festival
Melbourne's Jazz scene is not to be underestimated… I'm currently studying Jazz Improvisation at the VCA and due to this I'm required to go out and see plenty of live jazz and improvised music. The conclusion I've come to is Melbourne's improvisers are truly inspiring. We've got it all going on here! They take you into their own world whenever they play. This annual event aims to showcase these amazing musicians around Melbourne inside small, intimate venues. Melbourne Jazz Fringe Festival
---
Spanish Film Festival
The Spanish Film Festival in Melbourne gives you the best of comedies, dramas, animations and thrillers from Spain and Spanish-speaking Latin America. Now I don't personally understand the Spanish language, but I do think that it sounds extremely sexy, so what's to loose? Hola, Amigos!
---
Emerging Writers Festival
The Emerging Writers Festival - brought to you by Melbourne's Wheeler Centre for Books - is here to promote the writers of tomorrow by offering them opportunities of professional development and engagements with the general public. Masterclasses, workshops and other activities to help to emerging writer throughout the whole festival, which starts late May. Get writing!
---
Mothers Day!
Don't forget to do something special for you mother… Here is an idea…
---
Melbourne Love Vintage
Yes, it's true! We Melbournians do love to look good when we go out. It seems like the good old days of vinyl and quality clothes are having a huge resurgence! Shop from some of Australia's best vintage and retro clothes and accessories dealers, and even learn from the best on how to put on vintage makeup and style your hair. Jewellery & accessories, vintage & antique clothes and linen, lace, textiles & collectables all in one huge room… Vintage & Retro goodness
---
---
Do you like this page? Why not pay it forward with a Facebook 'Like' or Google