Surfing Victoria
If you want to go surfing Victoria provides some of the best Australian and internationally famous surf beaches.
These have great consistent waves, from beginner waves to real wild and majestic seas - mighty swells that come spiraling across on the roaring 40's (strong westerly winds found between the latitudes of 40 and 49 degrees in the Southern Hemisphere).
It is especially the coast west of Melbourne that is blessed by some of the well known epic waves and mountainous swells - a real world class treat! However, the Southern Ocean water is fairly cold with water temperatures between 13 and 20 degree C, or 55 to 68degrees F. It is not for the dabbling fainthearted, but a thrill for the committed and serious.
Surfing was originally brought to Victoria 1919 by a surfer returning with a board from Hawaii. Victoria surfing is also famous for hosting the Rip Curl Pro World Surfing Championships at Easter.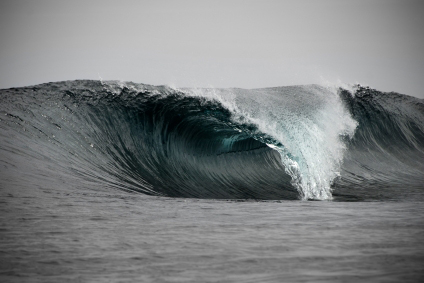 Where to Surf in Victoria
Surfing Melbourne – to the West
Surfing Victoria is primarily associated with the Great Ocean Road – running along the 243km stretch of coast west of Melbourne. Here, Torquay and Bell's Beach became a surfing epicentre in the 60s.
Both sides of Cape Otway (the southerly tip of the Great Ocean Road) are lined with a pristine beaches, reefs and pointbreaks. Along the Great Ocean Road your dominant winds tend to be offshore, creating ideal surfing conditions.
Great Ocean Road surfing starts at Point Lonsdale and continues along many beaches to Torquay and Anglesea, and then across to Lorne and Apollo Bay – with plenty of spots along the way for beginners and intermediate surfers.
World-renowned Bells Beach, where the Rip Curl Pro surf world championships are hosted each Easter, is at its best during autumn and winter.
There is the Surfworld Museum in Torquay, the largest of its kind in the world. It has great surfing memorabilia and houses the Australian Surfing Hall of Fame, as well as artefacts and memorabilia from the 35 years of the Rip Curl Pro surf world championships.
Then, past Cape Otway, you'll find some of the best western surfing Victoria areas, with big beach breaks on the steeply sloping ocean floor and a variety of reefs. Great surfing spots continue all along the whole west coast of Victoria. However, the coast there is rugged and surfing is impossible in many areas, because of its towering cliffs and indented shoreline.
Surfing Melbourne – to the East
East of Melbourne you will find incessant waves at Phillip Island, Wilsons Promontary and the back beaches of the Mornington Peninsula. In these areas you tend to get more swell than west of Melbourne, but the dominant winds there are onshore, reducing the surfing quality.
The best time for Surfing Victoria
While many Melbourne beaches are popular during summer, the best time for surfing is really in autumn (March – May). Then the onshore winds provide bigger waves - wind and weather conditions are good. All the while the water still has some of its summer warmth.
During summer (December – February) the surf is smaller but there are still plenty of waves around. What is nice is that the water temperature can push up to 21 degrees in January and February. Because of the afternoon sea breeze most of the best surfing occurs in the mornings. The beach breaks along the Mornington Peninsula and around Phillip Island are great summer surfing spots.
Surfing in Victoria can be a bit of a challenge in winter (June – August), with cold air, biting winds, and water and air temperatures that can dip below 14 degrees Celsius. You will need at least a 3/4mm wetsuit, ideally also booties a and a hood. However, offshore winds and larger swells continue guaranteeing great surfing.
Spring (September-November) doesn't really stand out for surfing, although great waves can still be had along all coastlines. In the first part of spring the water remains very chilly and in its later part sea breezes become more prevalent.
Here is a map and forecasts for Victoria surfing spots.

Learn to Surf
The Great Ocean Road is a great place to learn how to surf. If you are new to surfing, there is a number of excellent learn-to-surf and body-board schools around that will help you stand on a board and get in some basics by the end of a two-hour session.
You can get your surf feet wet with Australia's leading surf school Go Ride A Wave at Torquai. They have successfully taught thousands of people of any age and shape to surf.
However, if you really want to master surfing, it is best to learn it intensively over a few days. You can go on a Great Ocean Road Surf Tour from Melbourne over one or more days. You will get hours of surfing and practice on different beaches, learning about breaks, waves and rips, with all equipment and accommodation provided. You can go on 1-5 day experiences, giving you a good start into this exhiliarating sport.
There are also equipment hire shops in many locations. However, it is always good advice to talk to locals and surfshop-staff before you paddle out. Make sure you know exactly which rips, rocks and undertows are at work in the water around you.
---
---
Do you like this page? Why not pay it forward with a Facebook 'Like' or Google